Are you still wondering about how to customize your black shirts with not only regular heat transfer vinyl? Have no idea of taking use of sublimation on dark shirts? Stop worrying! Look no further here; I will show you how the magic works and has turned all my black shirts into beautiful wonders!

Why do we apply sublimation on dark shirts?
It's all because of what happened last month. My mom was mad about me buying lots of black garments when she was preparing to do the laundry. Most of them were black and plain shirts with absolutely no pretty and shiny images or decorations. That may seem a little bit lack of girlish charisma. However, this thought suddenly popped into my mind: sublimation on black shirts can demonstrate fabulous color brilliance! What's the reason that I shouldn't give it a try?!

Sublimation on colored shirts can help crafters get much more vivid, bright, and rich colors. The images being used to sublimate on black shirts can be pictures, photos, patterns, etc. Since sublimation paper for dark fabric is printable paper, you can even design or draw a picture on your computer and print it out for further crafting on your shirts or bags. This crafting method delivers a smooth and soft texture, and the results are hard to fade and crack during the machine washes.

And even though sublimation on black shirt requires a high-grade technique, it would never bother me since I already got my HTVRONT Auto Heat Press! With this magic heat press that can operate with only one click, it would be a breeze to learn how to sublimate on dark shirts.

How to sublimate on black shirts?
How to sublimate on dark colors? can you sublimate on black shirts? how to sublimation on black shirt? how to sublimate on dark shirts without bleach? can you sublimate on dark colors? how to sublimation on dark colors? If you want to apply sublimation on black shirts, prepare these pieces of stuff first.

1. Dark fabric sublimation paper
2. Sublimation ink
3. An inkjet printer
4. A cutting machine
5. A cutting mat
6. Heat-resistant tape
7. Teflon sheet
8. A dark shirt
9. A computer

First, you need to pick one of your favorite pictures and edit its size and shape on the computer. Use the sublimation ink and inkjet printer to print the picture on the sublimation paper for dark fabric.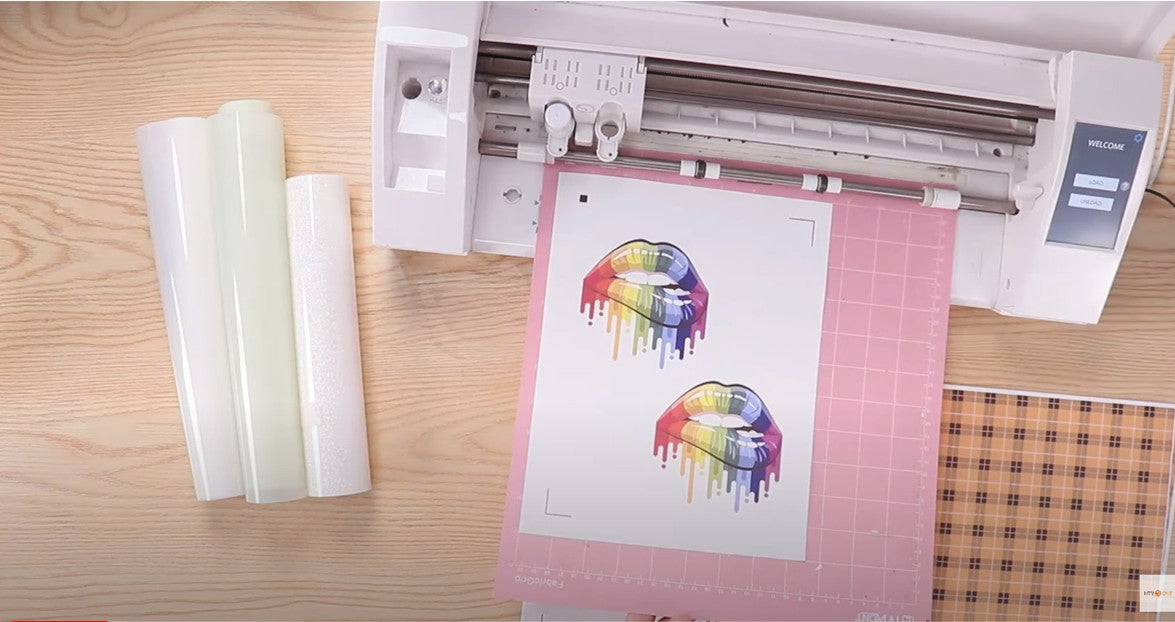 You're almost done here if you only want to transfer the whole picture to your objects. But if you're dying to add more personal touch and make the images unique, design some beautiful shapes using your editing programs like Cricut Design Space and Silhouette.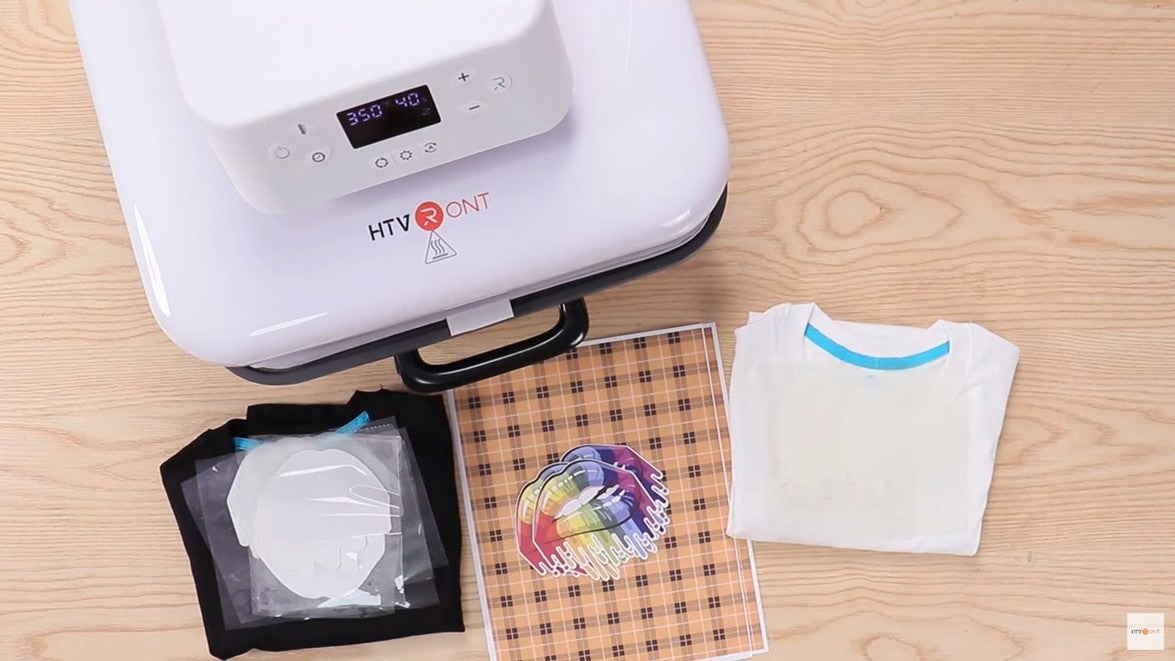 Stick the sublimation vinyl for dark shirts on the cutting mat and load it into the cutting machine. Send the cutting code to the device, and then feel free to enjoy the cutting process.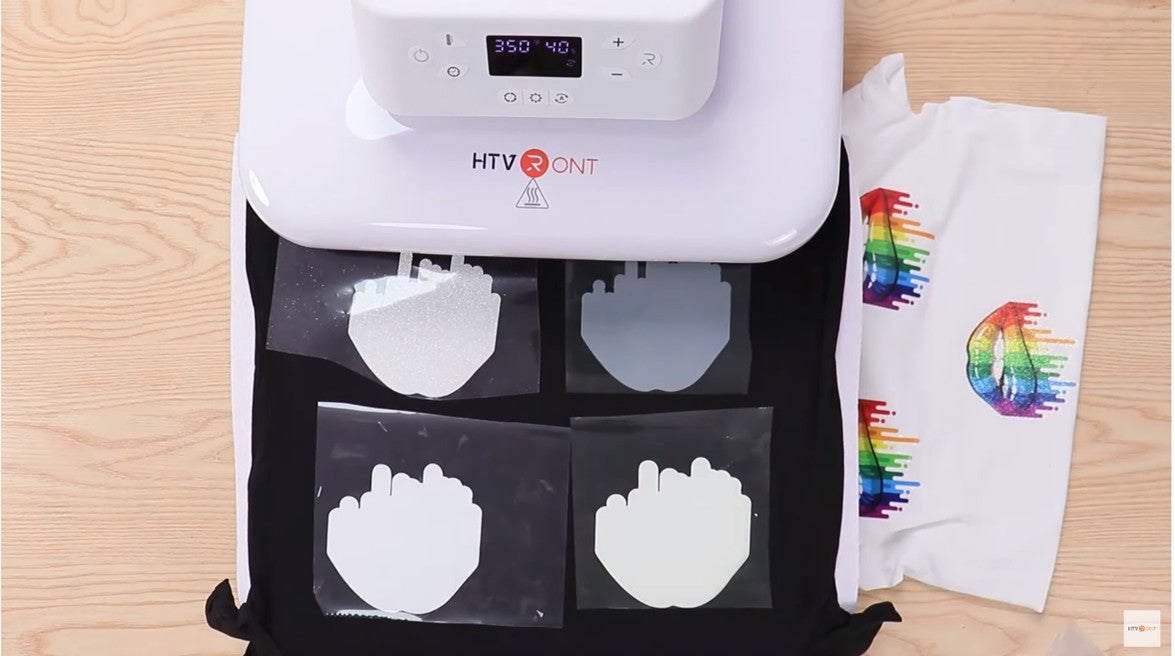 When the cutting is over, get rid of the excessive parts and peel the final result off. Make the image face-to-face with the black shirt and fix the paper with heat-resistant tape.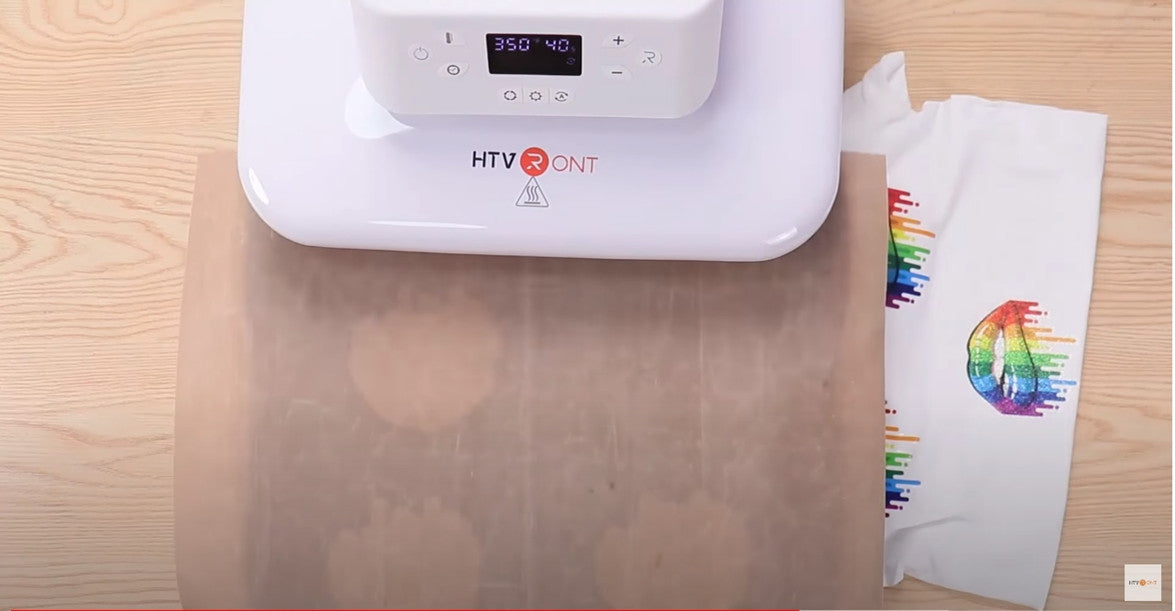 The time and temp for sublimation shirts are here.
Preheat the heat press to 400F. After preparing the shirt and design on the placing board of the auto heat press, place a Teflon sheet on top. Push the placing board in, and press the start key to begin ironing.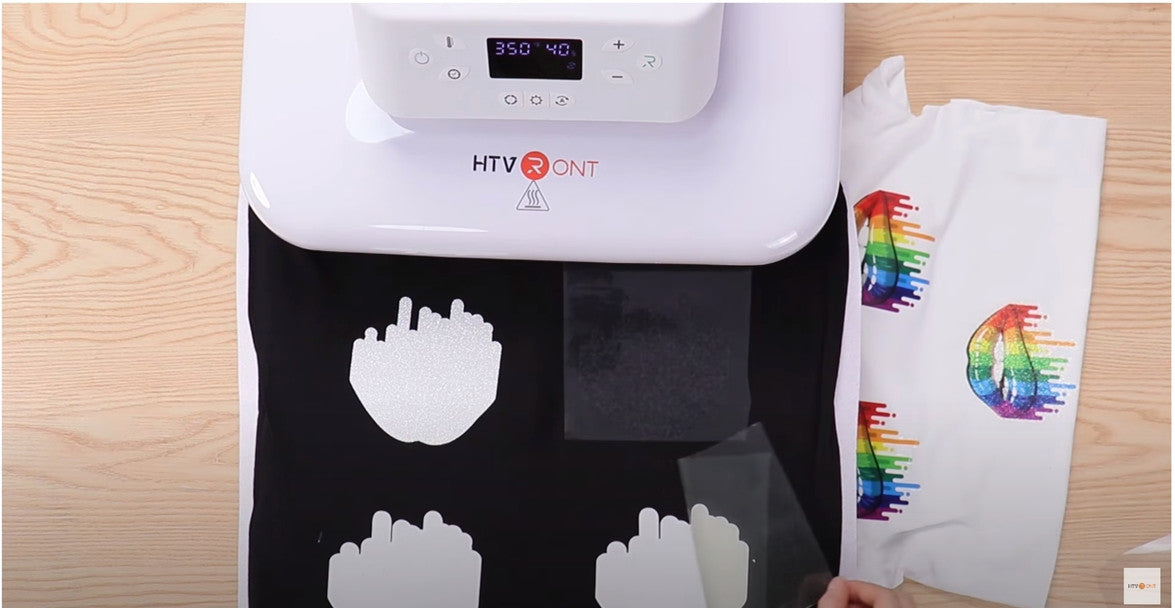 Typically, the sublimation process takes 40 to 60 seconds to finish when the ironing is done, warm peel the dark fabric sublimation paper and wait until 24 hours to give your project the first wash.

To be honest, you will realize the whole process is not as hard as you may think at the beginning. And you will even love the sense of accomplishment and be curious about more garment crafts. Just give them a shot and bring more lovly surprises for your beloved ones and family!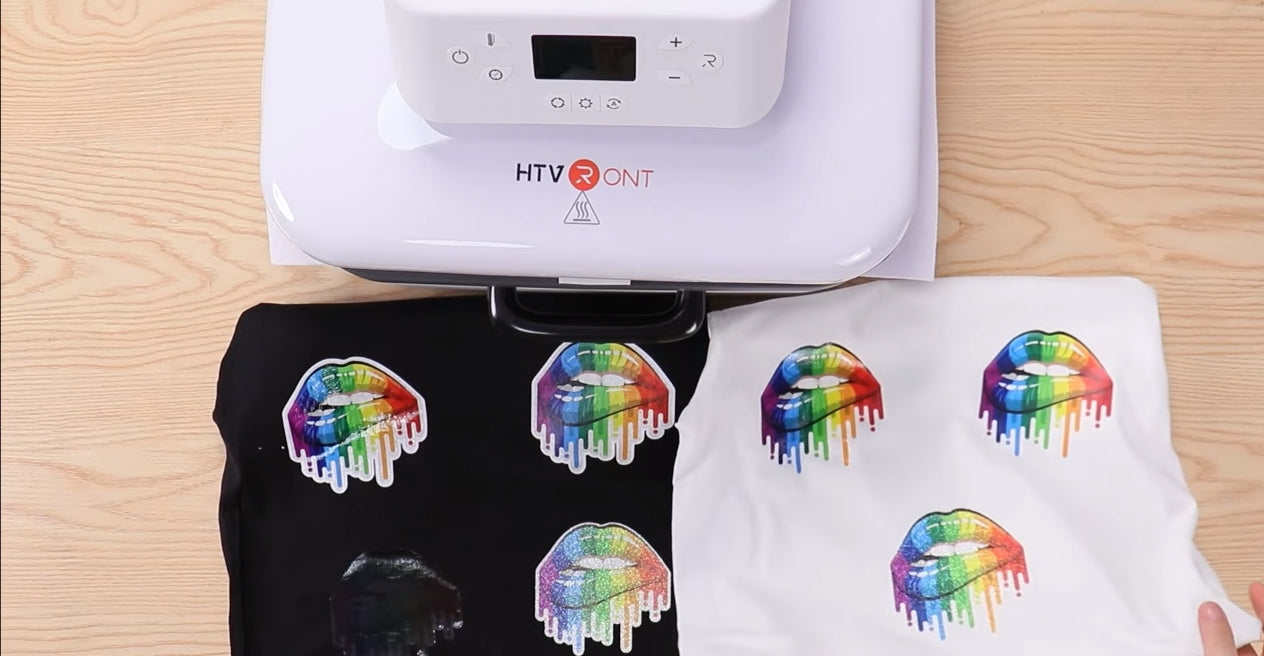 Recommended sublimation vinyl for dark shirts
What I mentioned above is the standard tutorial on how to sublimate a shirt(a polyester one, not a cotton one). Some experienced crafters had read my previous article about whether or not can you sublimate on 100% cotton, and they got to know the stylish way of sublimation with heat transfer vinyl.

It's not that complex. There's only one more step to cut out the HTV Vinyl for sublimation and press it on the cotton shirt before applying the sublimation vinyl for dark fabrics. This way, you can easily sublimate on the Vinyl for sublimation and, therefore, on the 100 cotton shirts.

Here, I would recommend you some better-value-for-money products for sublimation on black shirts. They are HTVRONT clear HTV Vinyl for sublimation and sublimation paper, which all feature top quality and are easy to cut, weed, and heat transfer.
1. Clear HTV Vinyl for Sublimation - 12" x 10" 5 Pack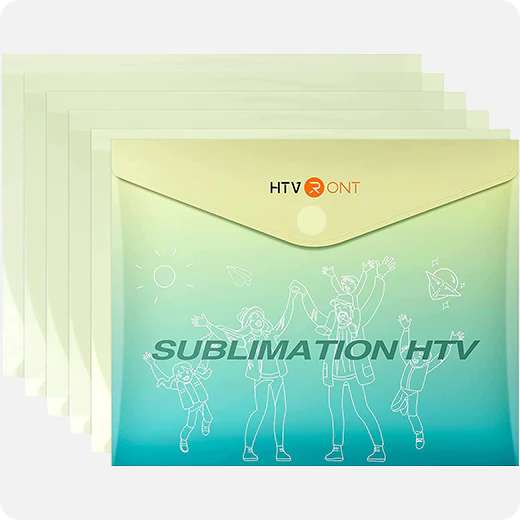 2. Clear HTV Vinyl for Sublimation - 12" X 10FT: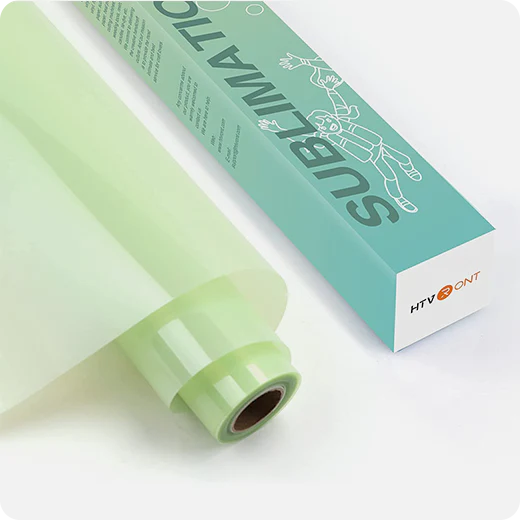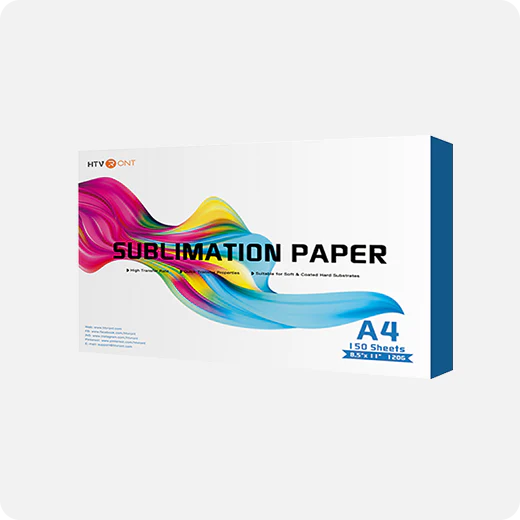 FAQ
1. Can you sublimate on cotton?
Yes. Only if you combine sublimation paper with heat transfer vinyl for sublimation can you use the Vinyl as a medium.
2. Can you sublimate on white HTV?
That actually depends on what kind of heat transfer Vinyl you're using. You can sublimate on special white HTV with sublimation coating, but regular HTV Vinyl is not a good companion for sublimation.

3. What material can you sublimate on?
Usually, we sublimate on polyester garments with cotton less than 30%. But you can also apply the technique to items with sublimation coating or resistant to high temperatures, like wood, glass, ceramic, sublimation keychains, metal, etc.

4. How to wash sublimation shirts?
You must wait 24 hours to wash the shirts to ensure the ink has been dry and absorbed into the fiber. Meanwhile, be careful not to mix the dark sublimation shirts with other light-colored shirts, or they will get dyed.

5. How long to press sublimation shirts?
The sublimation technique usually asks for 40 to 60 seconds to finish the process with no regard for the substrate.

6. What color shirts can you sublimate on?
No matter whether you are working with dark-colored or light-colored shirts, both are fine to sublimate on. You only need to choose different types of sublimation vinyl according to the color of your fabrics. There are sublimation vinyl for light fabrics and sublimation vinyl for dark shirts.