Last week, HTVRONT held a giveaway of favorite crafting material. So many fans joined our activity and shared their opinions on Facebook and Instagram. Besides mentioning their favorite crafting material, many fans also showed their expectation to our new arrival: Chameleon HTV.
We are so glad that you came here to join our activity and expressed your opinion.
We have found that fans on Facebook mainly like HTVRONT's glitter HTV and holographic vinyl.
As for Instagram, various kinds of vinyl has been mentioned, such as metallic vinyl, glitter vinyl and so on!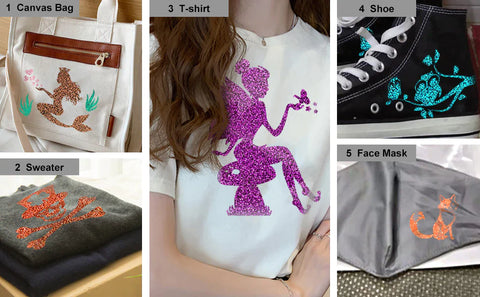 Besides all these share, quite a few crafters posted their works in comment or in groups. Let's see their fabulous works with their favorite material!
We are all surprised by these excellent crafts! Some said that they learned it from our live and videos. It's our pleasure to help our dear customers with more aspects. If you want to learn more, or if you have any problems, feel free to contact us! Follow our Facebook and Instagram, we will post more interesting crafts and detailed information about sale on site and giveaway!