Things will always be endless when it comes to innovative cardstock paper ideas. With proper thickness and flexibility, this craft paper is pretty suitable for designing a variety of cards for big parties and special scenarios. But how much do you know about cardstock printer paper? Do you have any ideas on how to create vivid handicrafts with it? And what's more, where to buy cardstock paper? 

Look no further. Here, we prepare you with specific details about cardstock paper so as to help you make a better purchase in the future and find out the best cardstock for card making!

What is cardstock paper?
So first, what is cardstock paper? Cardstock paper actually comes from the previous construction paper, or "sugar paper," that was used to make sugar bags with different textures like linen, hemp, and cotton. That might be the reason why many colored cardstock papers on the market nowadays feature a diversity of finishes.

This craft paper is usually thicker and more flexible than regular ones. With its great tensile strength and long-lasting feature, cardstock paper is one of the best choices for setting up unique and personalized gifts and decorations. 

No matter whether you are about to churn out multi-dimensional paper crafts or design a special and festive card for your best friend, cardstock printer paper can help you out with proper stiffness and hold your dimensional projects perfectly.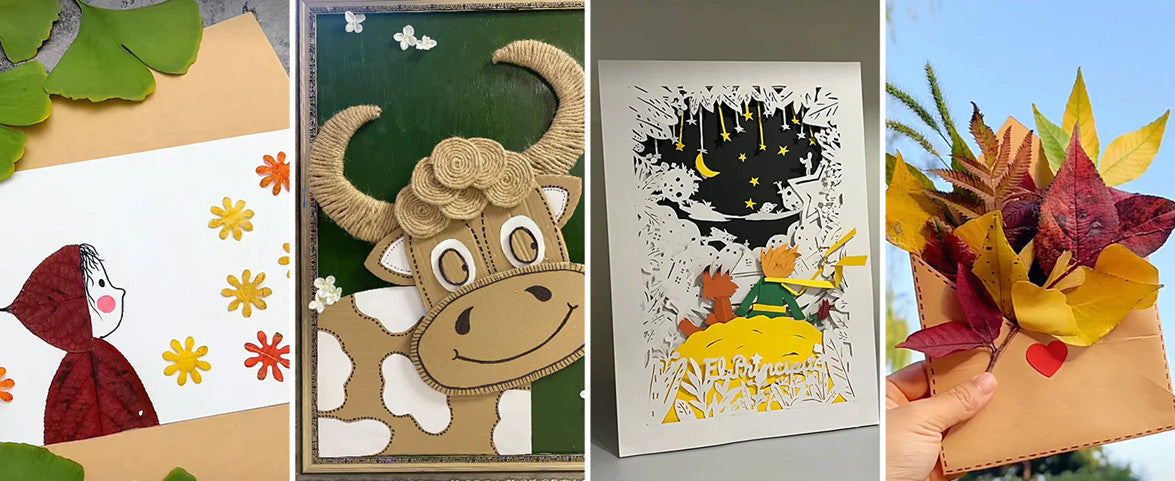 Types of cardstock paper
If you are a complete tyro in this area, you may be befuddled about the various types of cardstock paper. Typically, the most common ones we see on the market are white cardstock paper and color cardstock paper. These kinds of cardstock printer paper usually feel smooth and flat while touching and come with vibrant and rich colors.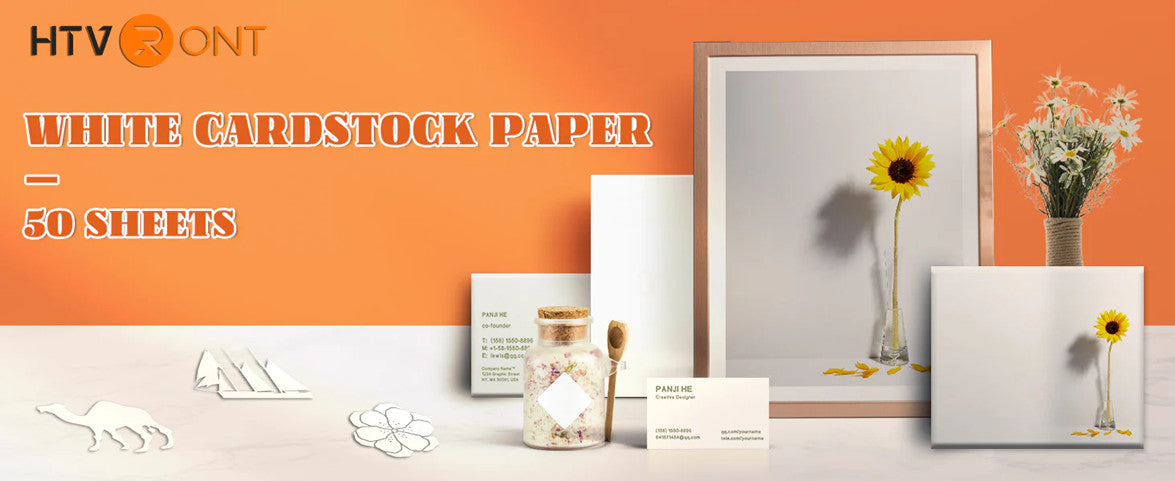 Except for these, there are also glitter cardstock, linen, and canvas cardstock paper. The glitter cardstock paper is like what the name implies, combining lots of shiny and sprinkling glitter, and shows a bit heavier than colored cardstock paper. This sort is also designed with tons of hues like silver, pink, blue, black, green, and gold glitter cardstock.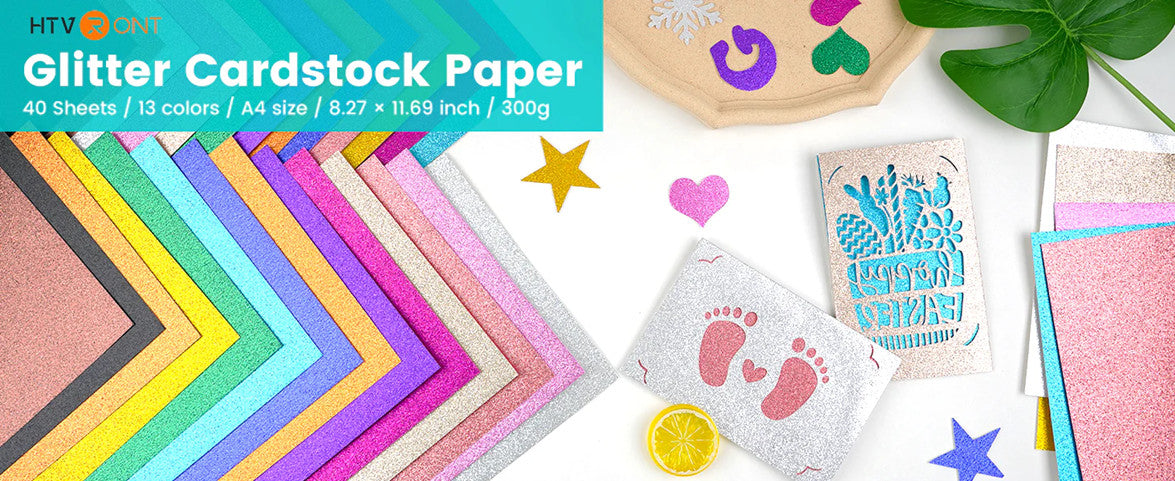 The linen cardstock appears with a linen texture on it, like a linen fabric, and can be softer than the others. And as for the canvas one, it can be considered as the most vintage and classic one designed to make an elegant invitation card suitable for diverse scenarios.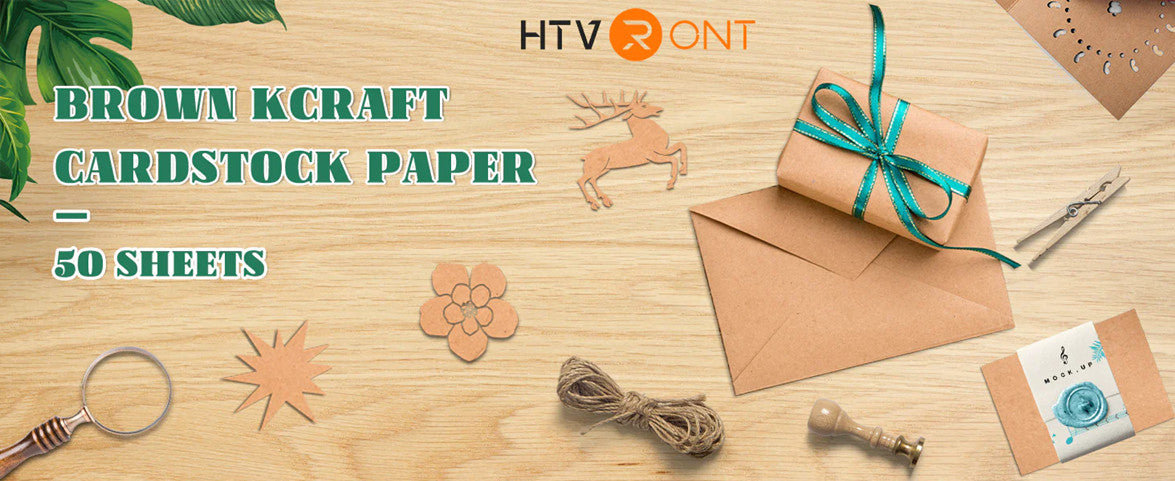 Of course. When you decide on one type of this craft paper, you can select the proper size and weight for your paper projects and cutting machines. The heavier the cardstock paper is, the sturdier and more durable it can be. And for gift cards, the ideal card weight is about 100-110 lb or 270-300 gsm.
What is cardstock paper used for?
After getting a rough understanding of the cardstock printer paper, you can now grab the chance to fathom the appropriate scenarios it can fit in. 

Most commonly, canvas and glitter cardstock papers are for inventing invitation cards and business cards for big parties and formal occasions like weddings, gala, presentations, celebration events, etc. The cards they craft are different from colored cardstock as a result of proper thickness and elegant textures.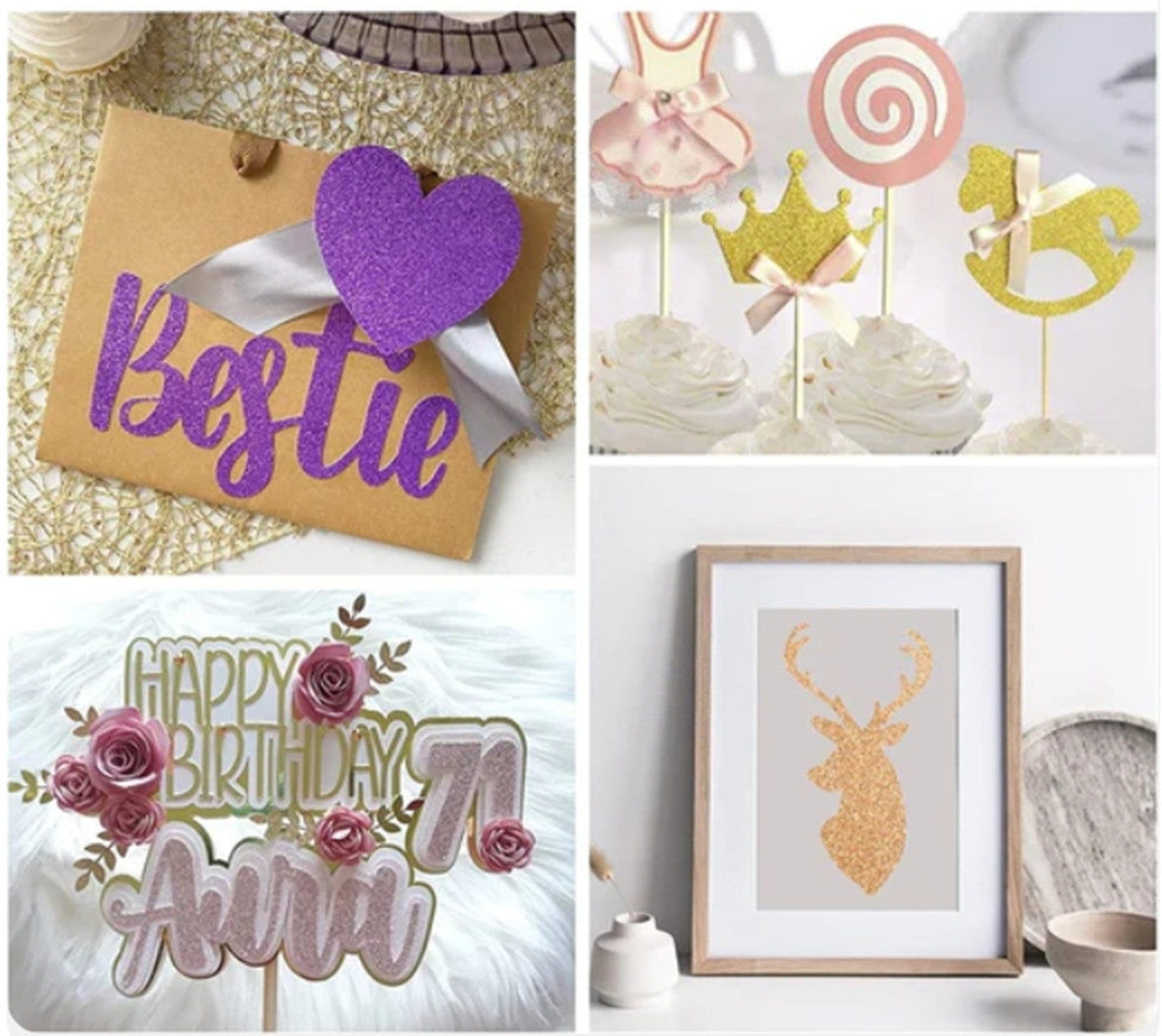 Color cardstock paper can usually be used as a material to design pretty greeting cards, gift cards, book covers, postcards, playing cards, home decorations, and scrapbooks. Some brands have different shades from the same color family in a cardstock paper bundle, allowing crafters' imaginations to go wild and set free color management.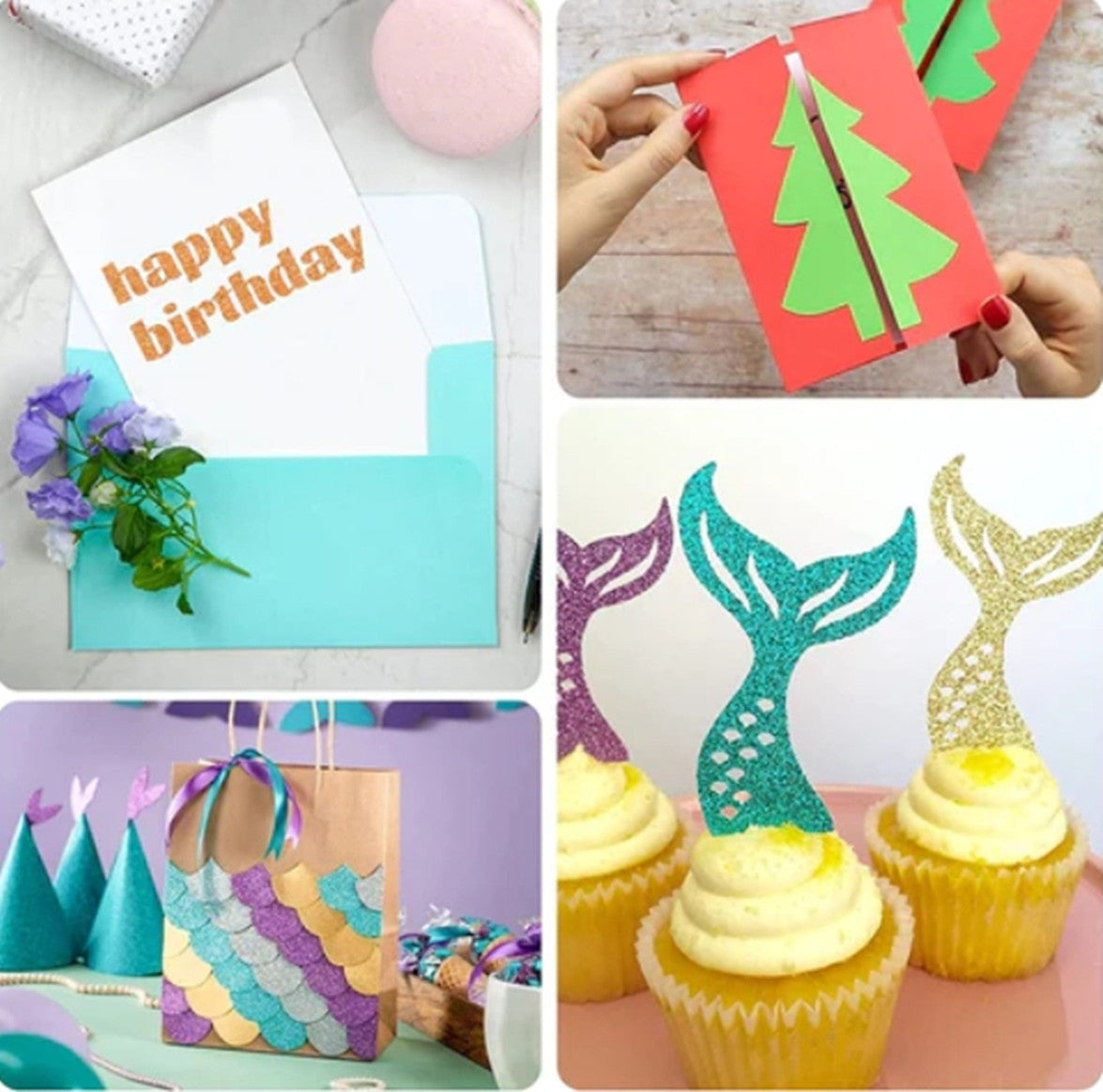 And now, I'm going to show you a simple method of making a greeting card! All you need are cardstock paper with proper weight, a cutting machine, a printer, an exquisite design for the cover, and a pair of scissors.
Since I don't want to make an envelope for my card, I chose a 300g gold glitter cardstock as my outside cover and a 180g colored cardstock, which is a simple white linen one, as my inside paper to write down blessing words. This means I only need to add a clear sleeve to the package when I finish. Remember to cut the whole sheet of cardstock paper into a letter-sized one, which equals two A2 size ones. 
Search for a cute picture for your cover online. Before printing it out, you have to make sure that your printer can handle the papers in a small batch, or the results may turn out to be a fraction and blur.
Print the picture on the front side of the thin white cardstock paper and fold it up symmetrically. 
Then, extract the contour of the same image and cut it out on glitter cardstock paper with the cutting machine. Weed away the excess center parts and fold the paper, too. Now, you can combine the two cardstock papers together with the printed inner part facing up. They can display a hollowed-out design beauty.
Write down your lovely words for your friends on the thinner paper and cram the paper into the gold glitter cardstock cover. And then, put them into a classic sleeve! Easy peasy! Ready to send it to your good companions!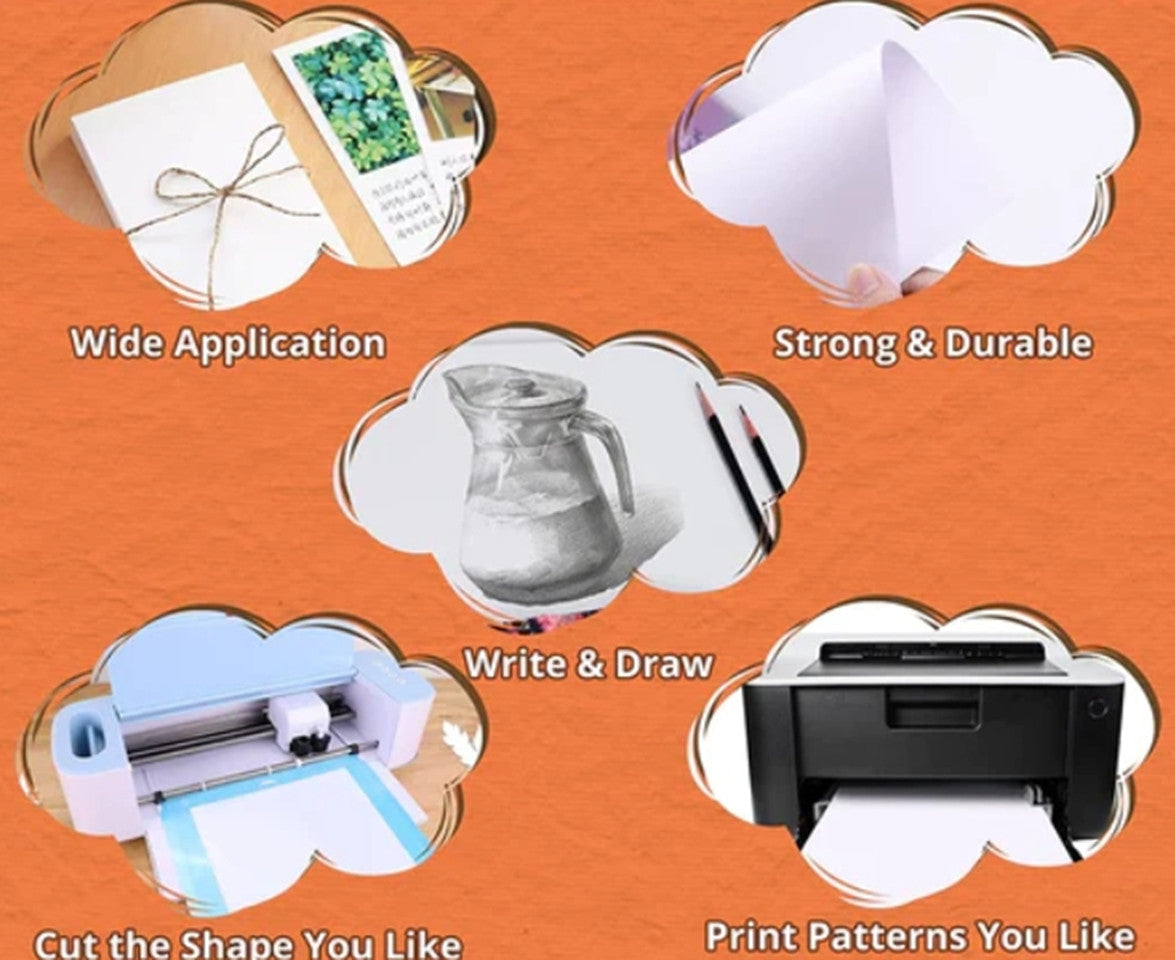 Besides the cards I mentioned above, users are also wondering about making kids' crafts with various cardstock paper. Most of those people are curious about the answer, "Is cardstock good for paper airplanes?". The answer is Yes! 
Just choose some lightweight and thinner papers, and you are capable of building up some funny and sweet parent-child time via playing with pretty paper airplanes!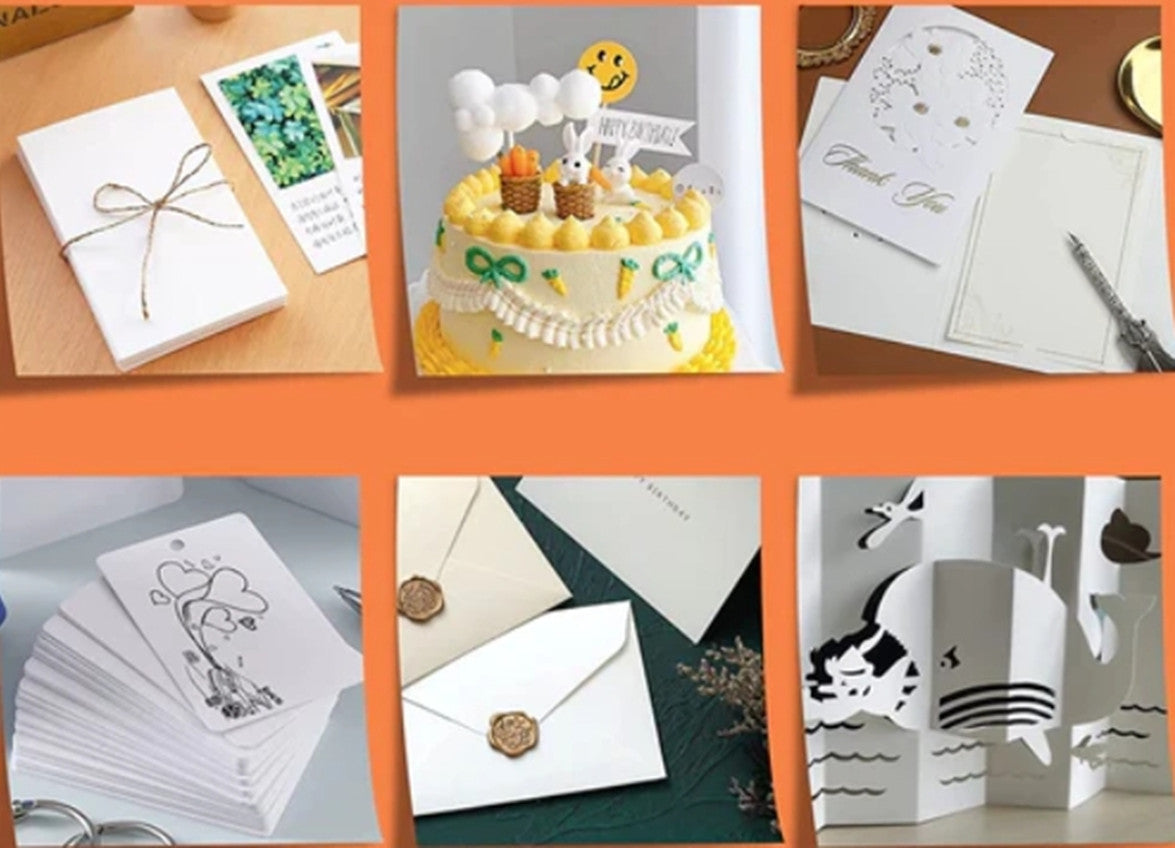 Where to buy cardstock paper?
With many crafting brands on the market, you can compare the price, quantity, weight, and colors of kinds of cardstock printer paper from one to another and find out your preference and needs for projects. But if it is your first several time purchasing and working with this craft paper, you can follow my lead here and give my commonly used brand, HTVRONT, a shot.
Check the best product list for beginners below on the HTVRONT website. You may explore more possibilities with cardstock paper!
https://www.htvront.com/products/glitter-paper-cardstock-for-crafts-40-sheets-13-colors
https://www.htvront.com/products/brown-cardstock-paper-8-5-x-11-50-sheets
https://www.htvront.com/products/white-cardstock-paper-8-5-x-11-50-sheets
https://www.htvront.com/products/colored-cardstock-paper-60-sheets-20-colors