Hi dear customers! Long time no see! Here I am gonna introduce you our August new sale!
This sale is divided into 2 parts.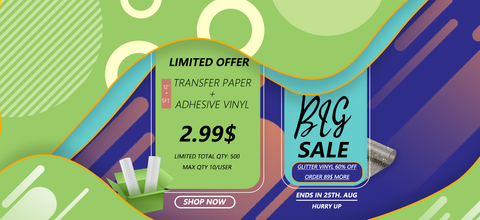 The first part is limited. We only sell 500 packages. $2.99 vinyl package, which includes 12*5 ft adhesive vinyl and 12*5 transfer tape. A roll of adhesive vinyl was $5.99, as well as a roll of transfer tape. But now, 1 roll of adhesive vinyl + 1 roll of transfer tape = $2.99!!! OMG!!! It's limited to 500 copies! Don't hesitate any more! You will lose this chance!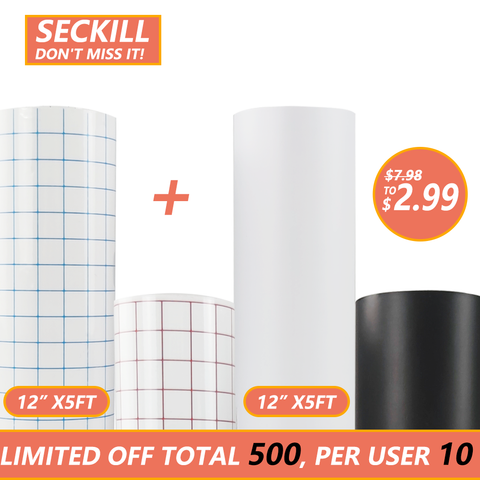 The second part is required an order over $89. 60% off glitter vinyl! 60% off!!! We have been asked several times that when we would have a 60% off sale again since our last 60% off sale. Here it is now!!! Don't miss this sale again. I am not sure if we are gonna have 60% off again hahahaha.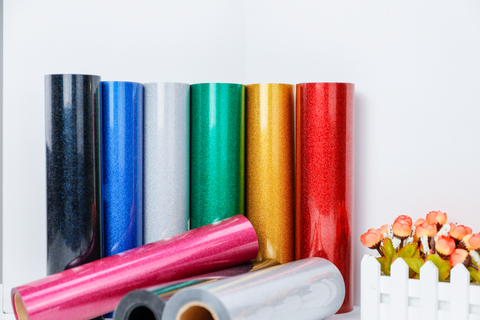 What's more, Facebook always share our big sale and flash sale on Amazon, as well as products giveaway activity. Follow us on Facebook now!