-Get the newest smart heat press at an unprecedented huge discount!
HTVRONT, an energetic handicraft brand, had announced its newest smart heat press -- HTVRONT Auto Heat Press in May 2022. Now, this new product is producing in quantity urgently and is in the crowdfunding period:https://comingsoon.higizmos.com/htvront-auto-heat-press
This crowdfunding campaign is going to end around the end of July. At that moment, this heat press will be on sale on several official shopping platforms: htvront.com, Amazon, eBay etc.
About the Crowdfunding Campaign:
HTVRONT set up this Auto Heat Press campaign on the crowdfunding platform
Kickstarter
, which is the world's largest and most reliable online funding platform for creative projects. Over 10 million people, from every continent on earth, have helped fund creative projects on Kickstarter and get innovative hardware at a huge discount in return.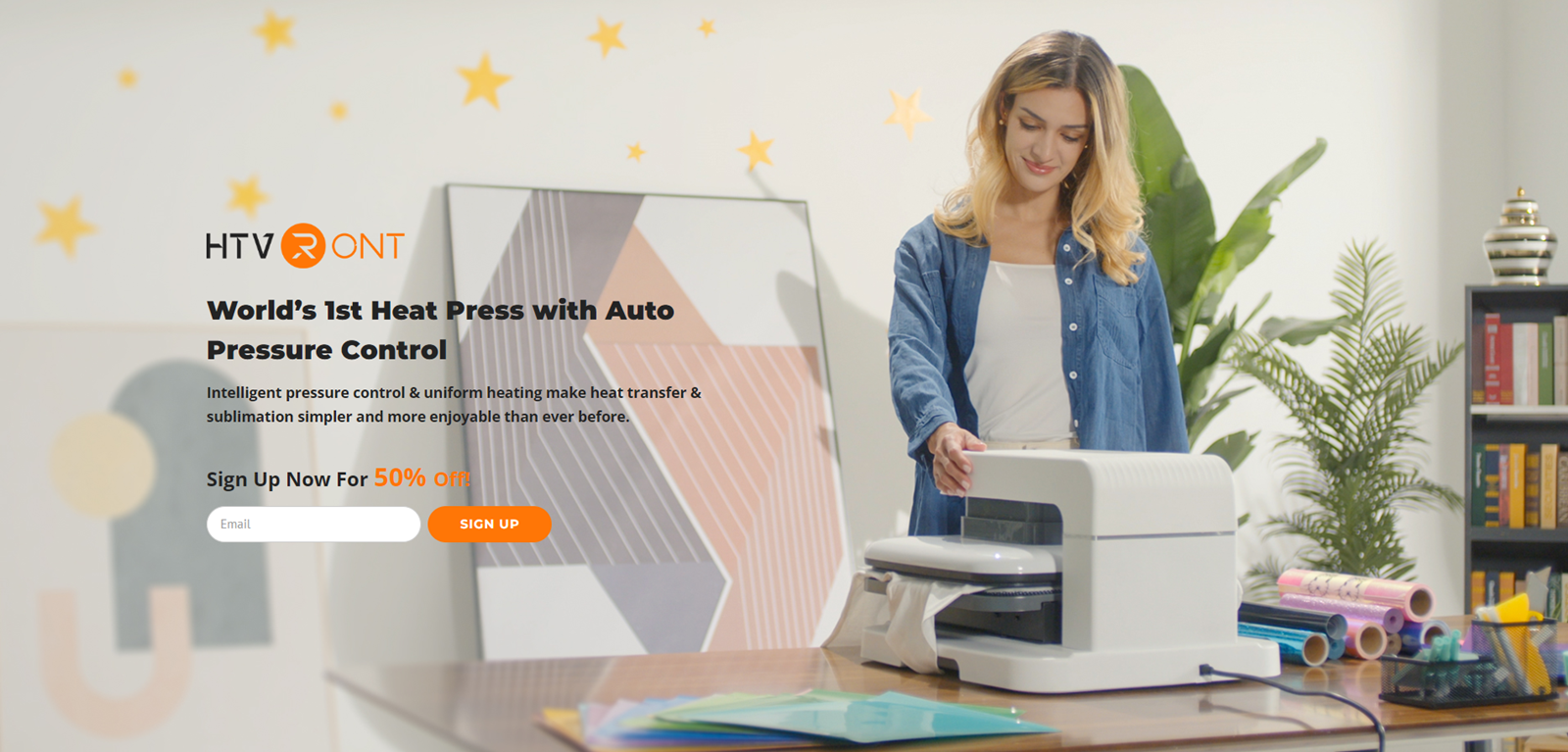 Ways of Claiming Your Reservation:
Step 1: Sign up / login to your Kickstarter, Facebook account, or Apple account.
Step 2: Click the "Back this project" button and select your favorite rewards, shipping country, and claim.
Step 3: Enter your payment information. And you can also check more details about "How do I pledge" here.
Notice:
▶ Kickstarter won't charge your card until the end of the campaign!

▶ 

You can cancel your order on Kickstarter anytime before the campaign ends and your card will not be charged.

▶ 

Don't worry about filling in your shipping details. We'll collect the shipping information when the campaign comes to an end.

▶ 

Please don't hesitate to contact us if you have any questions about our project on Kickstarter.
VIP-Only Perks after Paying $1 to Get The Newest Machine: 
👉Click the crowdfunding link and log in with your account. Pay $1 for HTVRONT Auto Heat Press to grab the chance of huge discount.
👉Since you've put down $1 to reserve your VIP seat previously, you'll enjoy a batch of VIP-only perks including but not limited to:
Be the first to enjoy Launch Day Special (pledge $139 then you could get the Auto Heat Press Machine)
Be the first to access the campaign page.
Secure the VIP deal during the Auto Heat Press campaign.
Welcome to join this crowdfunding campaign if you're interested in HTVRONT Auto Heat Press. Or, you can purchase it on the HTVRONT website and Amazon after the campaign ends. Thanks for the support that you provide us. Let's witness the fantastic performance that HTVRONT Auto Heat Press brings us!